Houses in Koufonisia
Pyrthea consists of three elegant apartments, two on the ground floor – the Harmonia House and the Euphoria House – and one on the first floor – the Nostalgia House. They offer warm and authentic hospitality with simple style and homely comfort.
During their construction, the traditional Cycladic architecture was combined with modern minimalistic elements and bioclimatic features.
The three separate apartments feature modern infrastructure, with environmentally friendly high-quality materials of simple aesthetics.
The Cyclades are the picture-perfect where sunlight meets the whitewashed, mild blue and calm grey colours, emitting an atmosphere of purity, tranquillity and harmony; an atmosphere that offers pleasurable summer holidays to those who prefer selecting simplicity and the timeless elegance.
We look forward to welcoming you!
40 sqm apartment on the ground floor with direct access to the sea.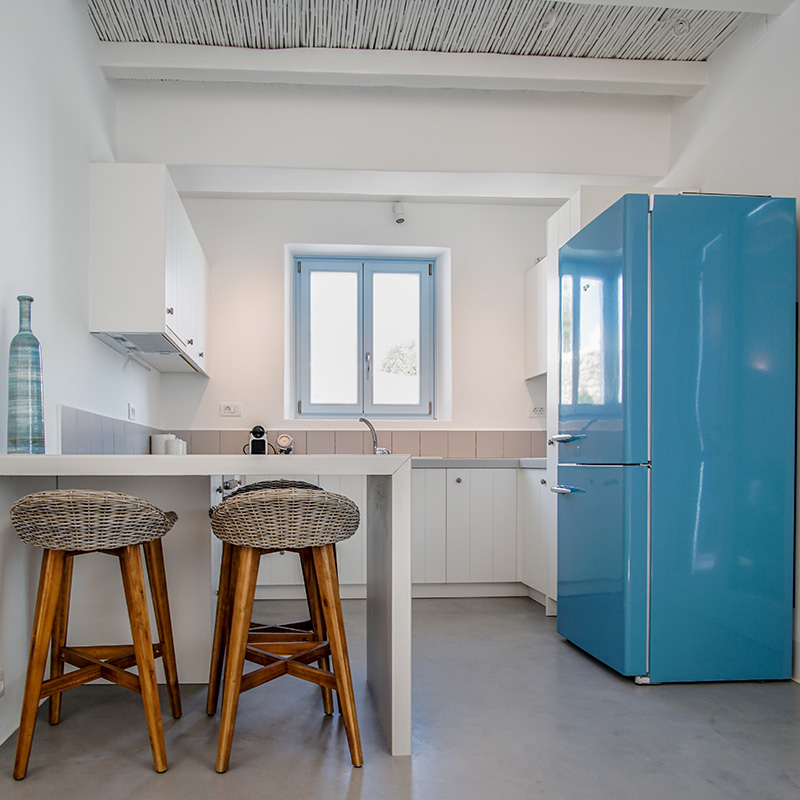 60 sqm apartment on the ground floor, ideal for families or group of friends.
100 sqm apartment with two master bedrooms with double beds.